Sell more without technical barriers
SoldEazy empowers merchants to easily expand and succeed across marketplaces and webstore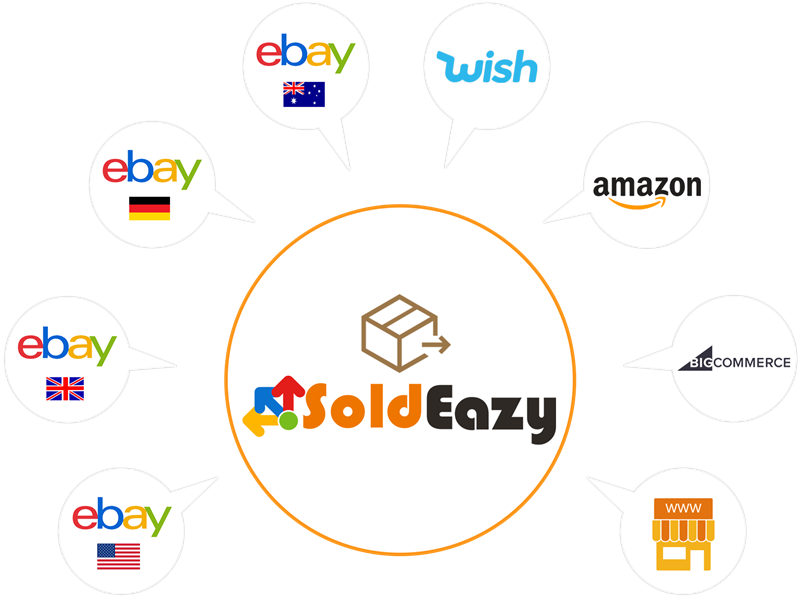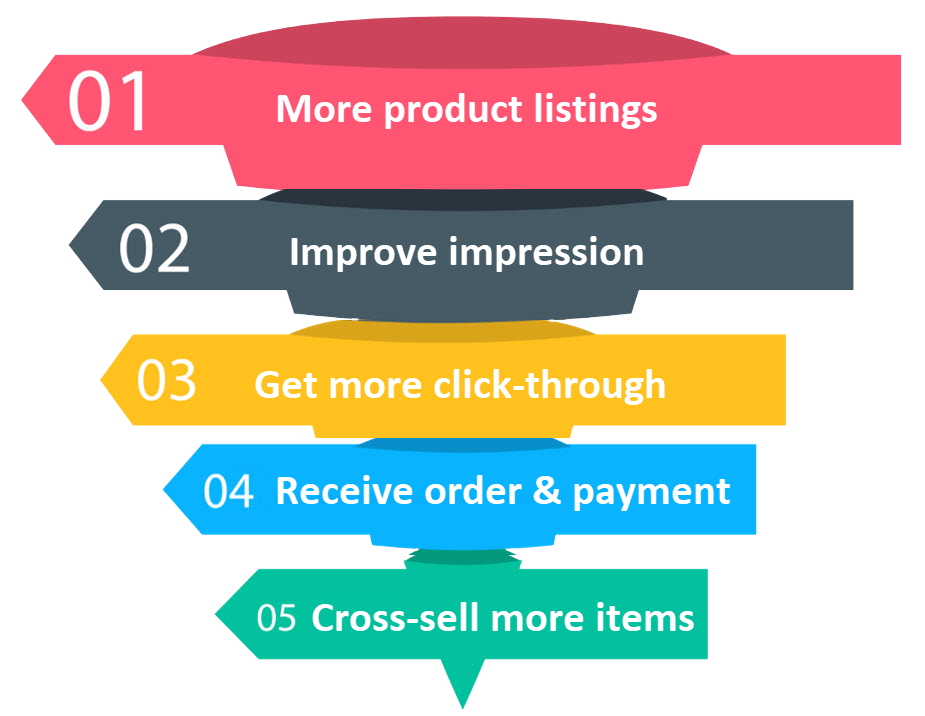 SoldEazy eCommerce Funnel
More listings: List more, Sell more
Impression: Make listings shown up in search result
Click-through: Attract buyer to click into your listing details
Conversion: Make them Buy and Pay
Cross-sell: Lead them to buy more in each order
Simplify tasks with automations
Powerful listing engine to bulk list your products to multiple marketplaces and webstore in just a few clicks. 
Localized listings for better results
Machine learning translator offers a no-hassle solution to getting your listings translated to ensure they are on track for success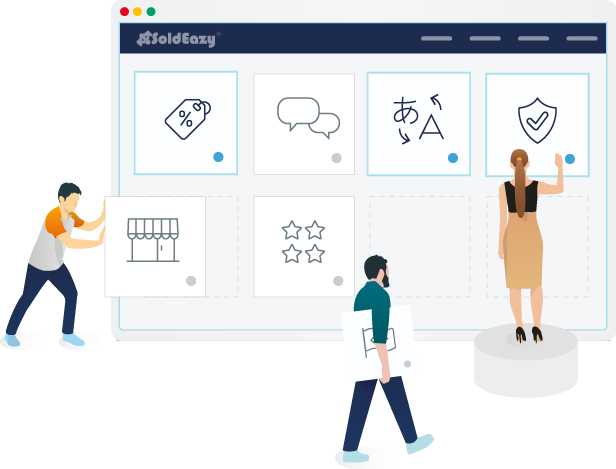 Corridor Expansion in minutes
Select listings and Click. You can Clone them to… 
Multiple Sites
Multiple Accounts
Multiple Channels
Each Clone, it can process up to 3,000 listings
Before Clone, you can set the rules of Price, Postage and Policies changes in the target sites.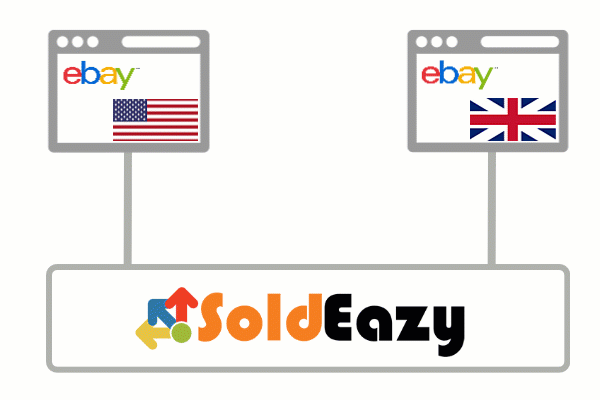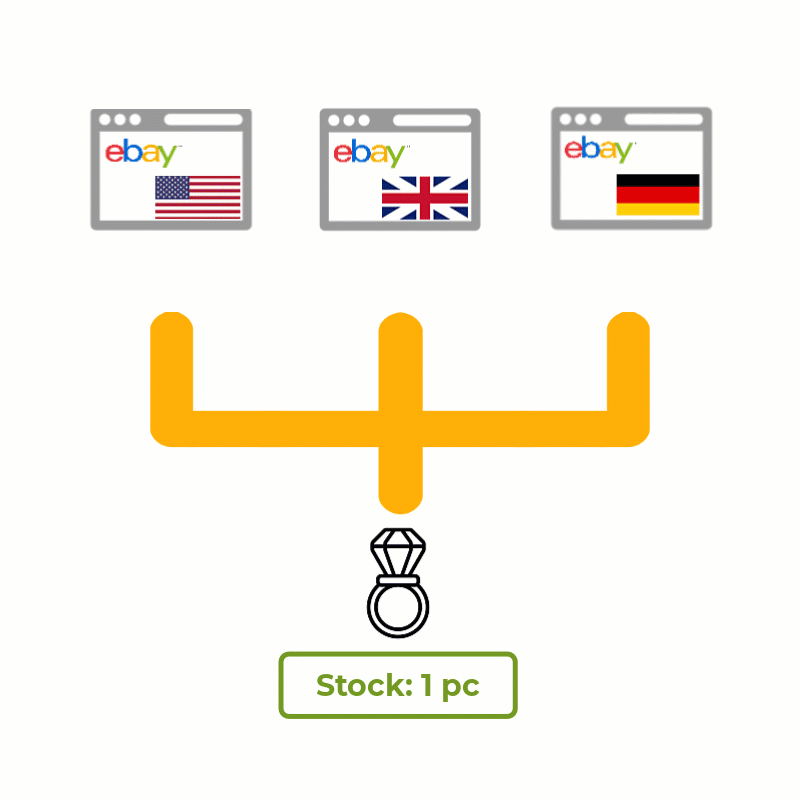 Single stock , Multi-Listings , NO Oversell
Even product has ONE stock only, it can list to :
Multiple Sites
Multiple Accounts
Multiple Channels
AUTO-DEDUCT central stock level
AUTO-HIDDEN corresponding listings
AUTO-RESTORE after re-stocked
Convert your live listings to professional templates
Drag & Drop template builder and free templates
Deep integration of marketplaces promotion functions
You can easily manage eBay Promoted Listing, Promotion Manager, Markdown manager, Volume Pricing, Strike-through Price across different eBay accounts.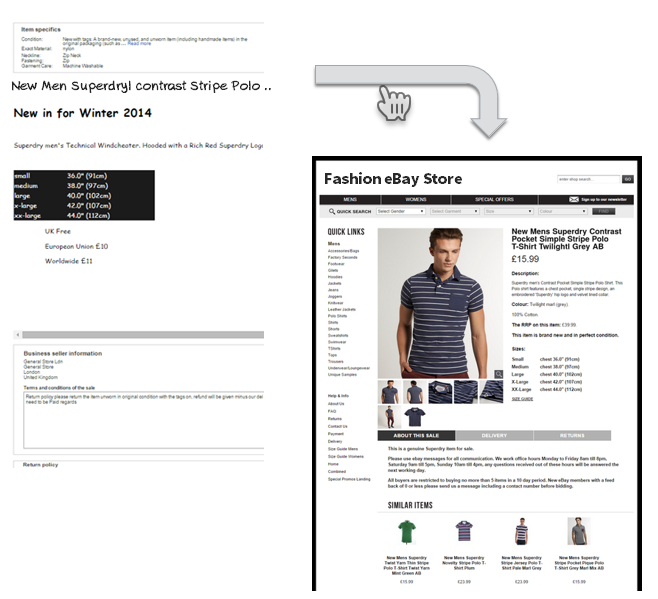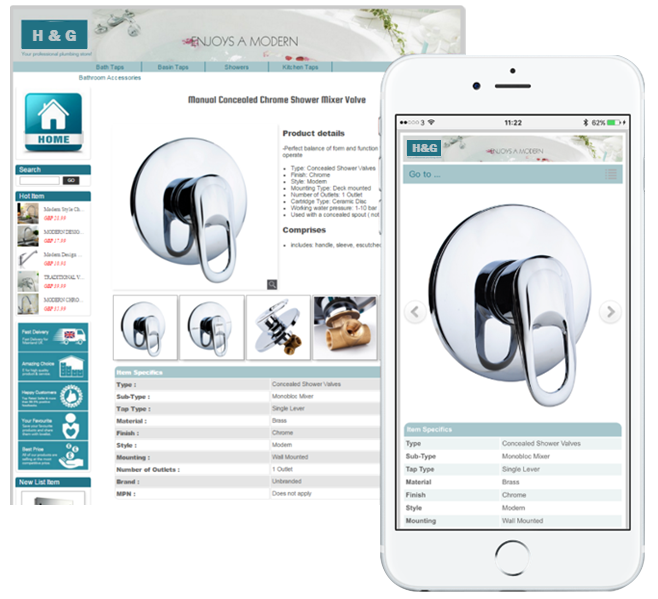 Over 40% buyers use mobile phone to buy!
Mobile Template Auto-Generator Add-on
You need to do nothing. Just enable our Mobile Template add-on. 
No matter how you design in our Drag & Drop designer tools, it will convert to mobile responsive template, Cool!
Then, you can apply it to all your existing listings by clicks.
SoldEazy eBay Motors Fitment feature helps you reduce insertion fees, increase eBay searches results, and reach more buyers.
Fitment Profile & Fitment Spy functions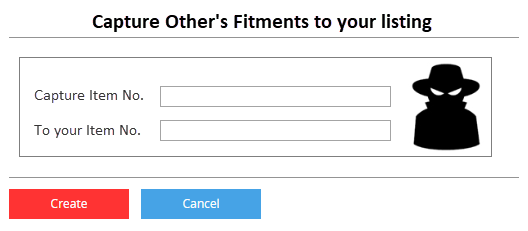 Maximize Your Sales Opportunities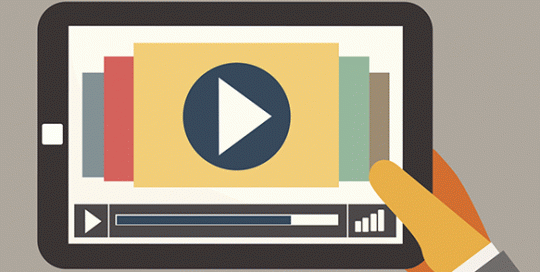 Introduction of SoldEazy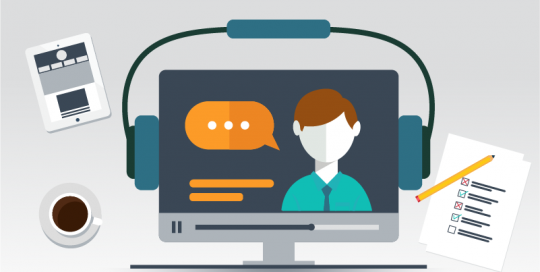 Sign up latest Webinar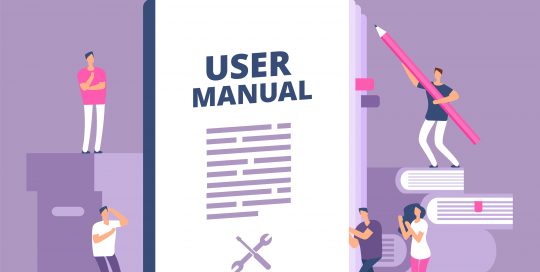 Download resources
Want to understand more, take a look our demo!