More Than 100 Countries Coverage for eBay Global Shipping Program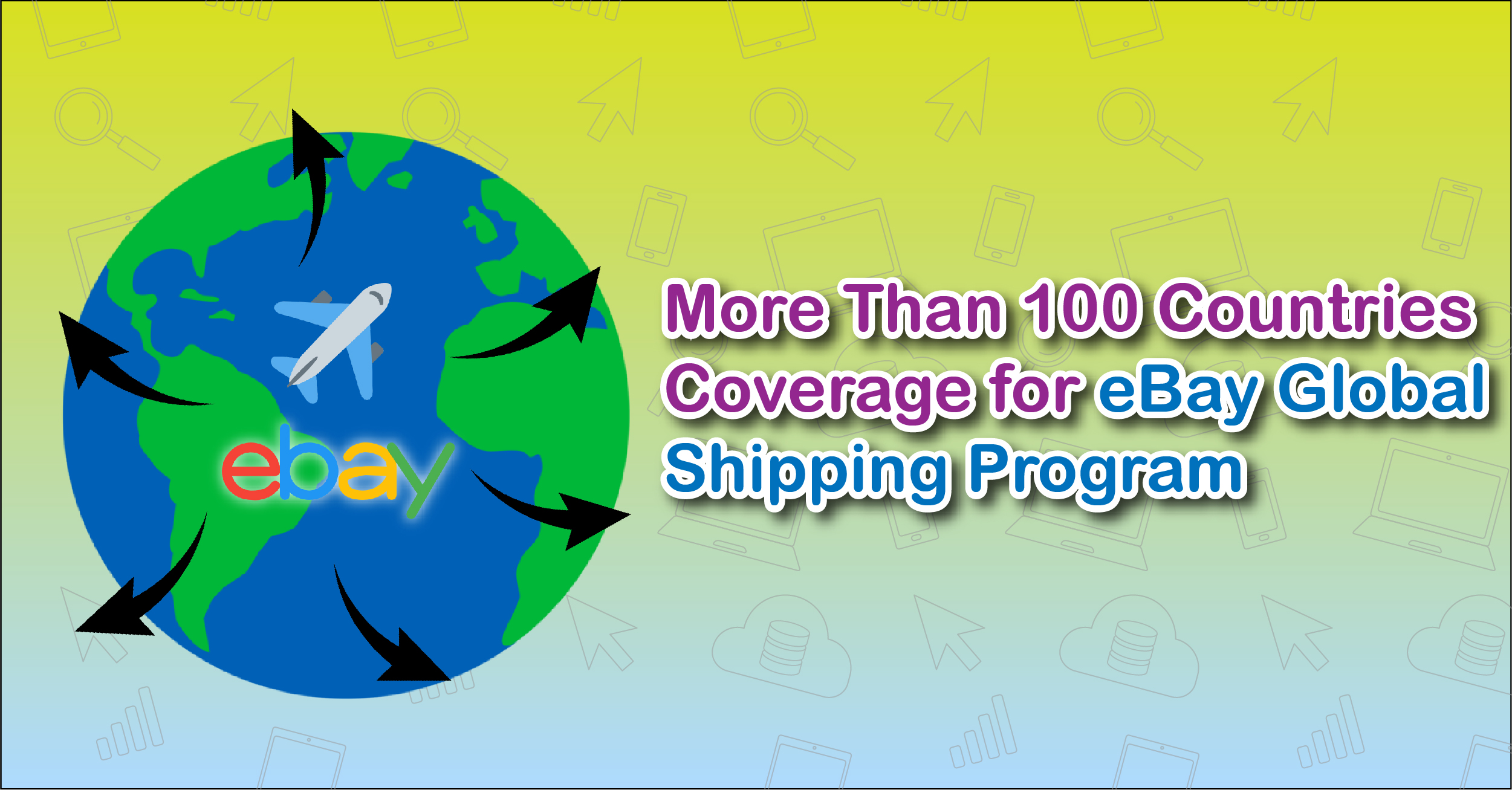 For eBay sellers, shipping is a demanding issue. The shipping process includes: fill in information, calculate expenses, track the goods, and etc. To avoid these troubles, you should not miss out the eBay's Global Shipping Program (GSP).
GSP aims to streamline international shipping procedures for eBay sellers. To sell their products to global buyers without complicated international shipping process, sellers only need to send the package to the shipping center of the corresponding country. When the product is sold via GSP program, the seller's product information will be displayed to eBay buyers worldwide. eBay will pre-calculates international shipping costs, duties, taxes, and estimated delivery dates and adds them to a list that international buyers can see. The sellers do not need to provide any information proactively. When international order is made, the seller will send the product to the related shipping center of buyers' home country. eBay's shipping companies will begin managing international distribution and customs processes. Now, GSP currently covers more than 100 countries around the world.
There are many benefits to adopting eBay GSP:
Making global shipments as easy as local shipments
Seller is not responsible to the lost or damaged products once the package arrived at eBay's shipping center
If free domestic delivery service is provided, sellers will gain five-stars Detailed Seller Rating (DSR) on ​​shipping cost and time
Any negative or neutral responses about international shipping will be hidden
For those SoldEazy sellers who have joined GSP, they may directly check the global shipping plan in the data template and set the shipping options accordingly.
Want to try it now? Click the link below to register: