[eBay Promotion Tips]User & Role Maintenance: Exclusive to Multi-Account Holders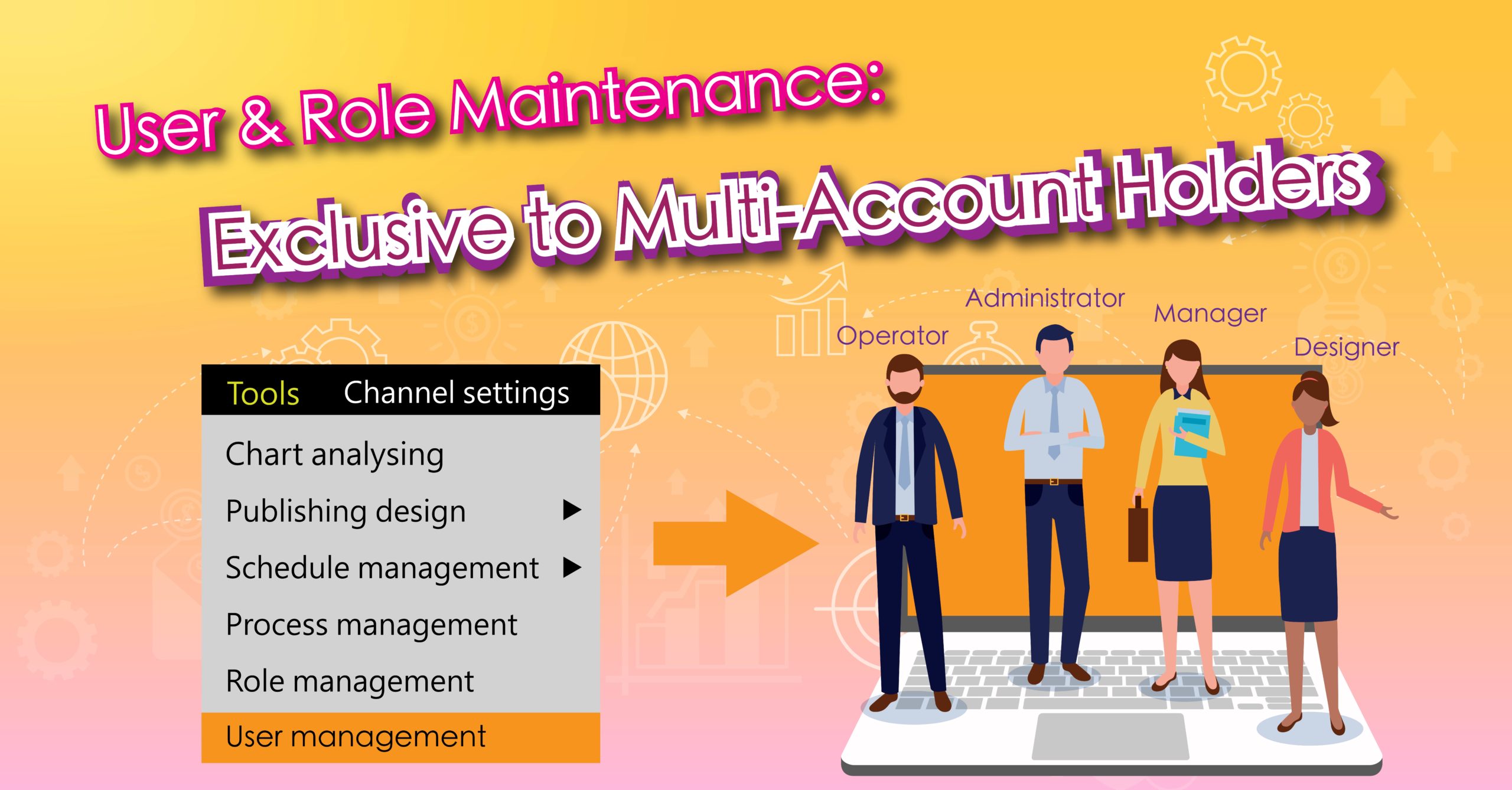 Running an online store is like managing a multinational company. Sellers not only responsible for recruitment, but also the management of varies accounts, sites, and products, which require plenty of manpower. For better account management, the login information may have to share with multiple employees. However, it may cause the risk of leaking login passwords, difficulty in identifying the logins, and major losses caused by operating errors. To resolve this problem, SoldEazy launches the 'User & Role Maintenance' Function.
SoldEazy's 'User & Role Maintenance' Function allows users to assign multiple sub-accounts. The sub-accounts can use SoldEazy simultaneously and are specific to the targeted permissions. For example, Administrators may set Salesperson-specific permissions, or product page designers-specific permissions, depends on the work duty. Besides, A SoldEazy account can be divided into three sections, which are administrators, managers, and general operators. Administrators can customize permission depends on the work duty and set specialized sub-accounts and passwords.
Under 'User & Role Maintenance' Function, an independent account names and passwords will be given to both administrator and the sub-accounts, which allow the administrator deploy personnel and set permissions at any time. To a certain extent, it enhances vulnerability management and facilitating management by effectively lessening operation errors. Additionally, 'User & Role Maintenance' Function is perfect for accountability and help leavers well-handle the handover process.
Want to try it now? Click the link below to register: