SoldEazy is launching new features in response to eBay's new policies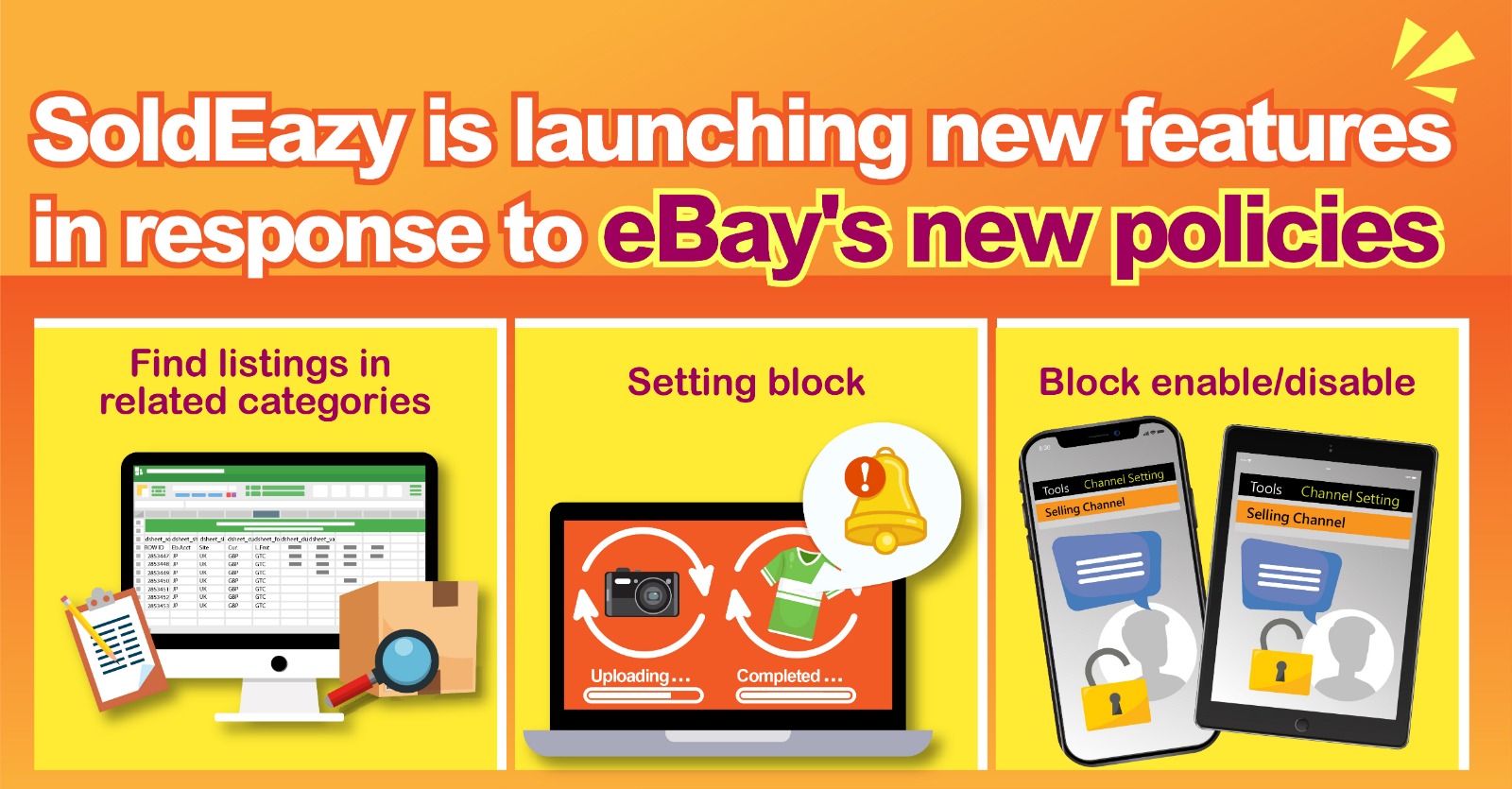 Attention, eBay sellers! Due to the outbreak, shipping arrangements are changing in different countries around the world. We had issued a policy update to update cross-border sales service guidelines for some product categories. From April 27, to create new listings in those categories, you must be an actively-managed eBay seller while there are required shipping criteria. Such as the use of overseas warehouses like Winit, Goodcang or 4PX, or use of direct shipping services like FedEx, DHL or UPS, etc.
In this way, eBay sellers will not have to take the time to check each listed product and whether the designated product classification is affected by the government? Not to worry, the SoldEazy system has added new features to help you respond quickly, including:
1.Find listings in related categories
One-click to view impacted listings fall in the related categories. Please go to Listing > Datasheet > COVID-related Categories, you may bulk Revise or End those items.
2. Setting block
To ensure you're aware when creating a listing in those categories, we have added a check-point once you verify and list.
3. Block enable/disable
We know that some of you may be unaffected by the new policy. Please go to Channel > Sales Channel, click the gear button on certain eBay account and allow listings to go as usual.
Want to try it out right now? Click this link to register now: